Notes
This page contains some useful notes and links which I hope to promote.  My aim is to develop a useful section that can be developed over a period of time.
The Watch List
I've been requested to research the following companies, which I've started to do this.. The sources of information are all webbased, I am using information sources such as Companies House in the UK, Google Maps, Google Street View.  Plus I have access to a credit scoring service linked to Experian Ltd the UK company credit data service.  So in total I have around 38 sources of information to draw from, I am building out this functionality to my website.

I like the pretty blonde lady in these pics – gives such a nice impression for front of house!
Watch list
Companies on my watch lists which I am interested to monitor, to study and maybe learn from, so far:-
https://sites.google.com/view/abinventoryservices/home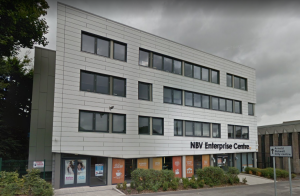 This appears to be a reputable small business operating in the Nottingham area.
https://sites.google.com/view/adotdesignltd/home
This is also on the watch lists its a small web design outfit based in Surrey.  A customer is asking about them prior to ordering.  More notes to follows.
Another one I am looking at is an Equity Release Outfit based on the City Road in London https://sites.google.com/view/lifetimemortgages/home
Other stuff
This is getting to be a bit of a jumble of pages, but as I have ideas and see references to my collection of websites I am noting them all down here so it is easy for me to find them and come back to them as I need to.
Plus another little one that plugs my Ski site https://sites.google.com/view/wealllovetoski/home 
and one more about understanding suppliers https://sites.google.com/view/understandsuppliers/home
Nothing worse than being let down in that way.!
Now we have our own listing on Crunchbase the well known funding / business info site
FRS102 and R&D claims
Been working on an FRS 102 and R&D claim for one of the businesses I am involved with, it is going well and I am looking to a nice contribution to costs from HMRC – the R&D scheme is a really good one and it allows the Government to trumpet how much Research is undertaken in the UK.  I am sure companies are attraced to the UK for that reason.
https://sites.google.com/view/frs102researchanddevelopment/home
Some notes about R&D can be seen on that page.
A good OCR / PDF converter https://www.onlineocr.net/documents
Layout and good features:-
https://suite.endole.co.uk/insight/company/08510786-countrywide-belmont-limited?page=people-contacts
Even a Wix Site now ! Though its flash but Google is now able to understand that which is a changed from back in 2006 onwards.
I also Noticed a Moz page now also ))
https://moz.com/explorer/site/overview?q=https%3A%2F%2Fwww.reportingaccounts.com%2F&type=domain
Moz is one of the World's Top respected link information sites.
Tools
Some web checking type tools I have found which seem to be helpful, in general I am not in favour of mechanical type checking of things preferring to all myself by hand, but some things like this save time and are interesting
https://smallseotools.com/domain-authority-checker/
As I find more of this type of useful tool I'll add it here.
Videos
Now a new Video which is already featured in a good number of places, video is such a great way of attracting attention
https://www.youtube.com/watch?v=XCwVYcYyfss&feature=youtu.be
https://reporting-accounts.tumblr.com/post/169768308670/looking-for-free-company-information-our-great
http://www.popscreen.com/v/9z7g4/Reporting-Accounts
https://reportingaccounts.wistia.com/medias/mvagm6rbgo
http://www.dailymotion.com/video/x6d70us
https://video.fotki.com/reporting-accounts/183702/
I see so much potential in the use of videos to promote and communicate messages to my target audience.
Some other Stuff
Notice a few pages appearing around the web featuring our website. Some good ones on this list also